Ten years after the Great Recession, many rural residents are struggling to see the same gains as homeowners in larger metropolitan markets despite rising employment numbers and home values, according to a report by Zillow.
Home values have soared 13 percent above a pre-2008 recession peak while nearly doubling in value from early 2012, but economic expansion has been limited to big cities that already have strong economies and lots of jobs, according to the report. Seattle, Denver and Tampa, Florida, make up only 17.5 percent of the total housing market, for example, yet experienced 23 percent of home value growth nationwide.
Large metropolitan cities also saw the number of jobs increase by an average of 7.6 percentage points more than the rest of the country.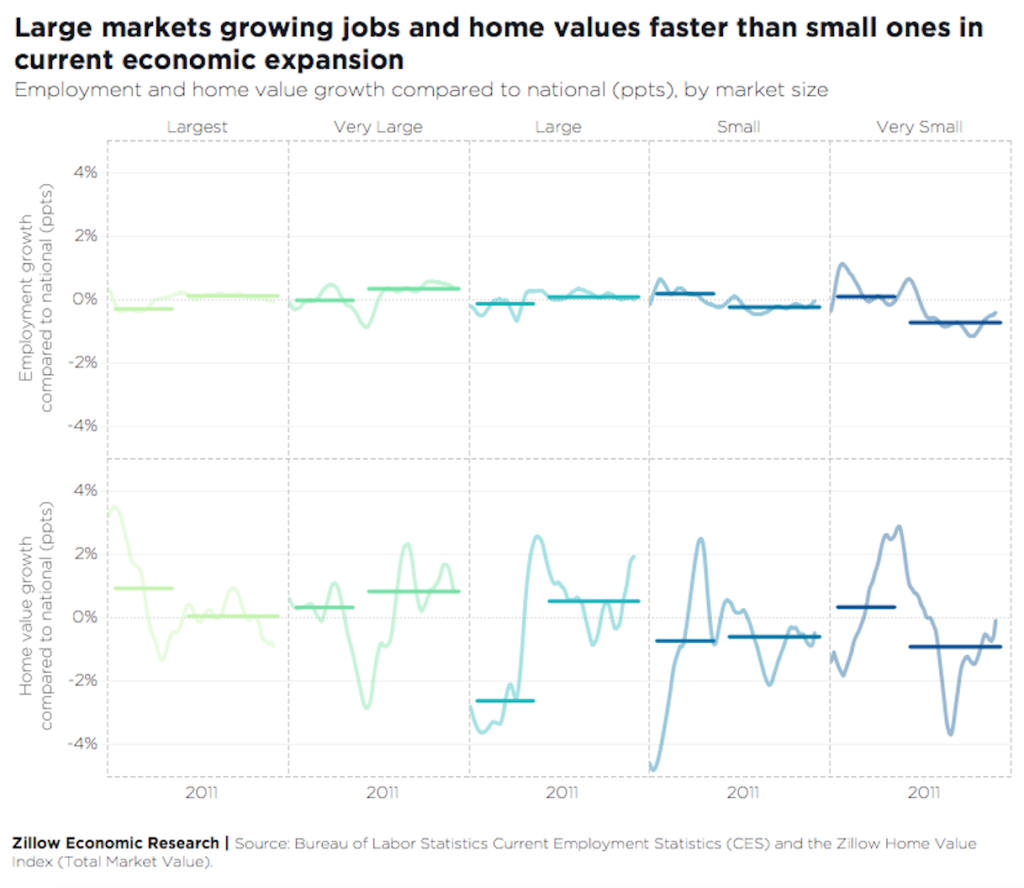 Nonetheless, it's not only a matter of size. The country's biggest cities — New York, Los Angeles, Chicago and Dallas — are experiencing above-average increases in jobs and home values, but the rise is not as dramatic as in some smaller metropolitan areas such as Seattle, according to the report.
"The struggle to build and otherwise add housing in large metros means that home value growth is even more concentrated: Already expensive metros further outpace their smaller sisters while people in small metros and rural areas struggle to rebuild equity," reads the report.

How to make your team stand out from the crowd Becoming known for seamless service during every part of the homeownership experience will make all the difference READ MORE


And it wasn't always like this. Overall home value growth in rural areas was higher than the rest of the country by 7.1 percentage points between the early and mid-2000s. Monthly growth was also 0.3 percentage points faster than the country in general. Small towns also made up 14.8 percent of all job creation and 10 percent of all home value gains — nearly double the 7 percent of job creation and 7.1 percent of home value gains that they see now.
"While most larger markets have at least grown jobs and home values proportionally to their size, 'small' and 'rural' markets have not," the report states.
Source: click here